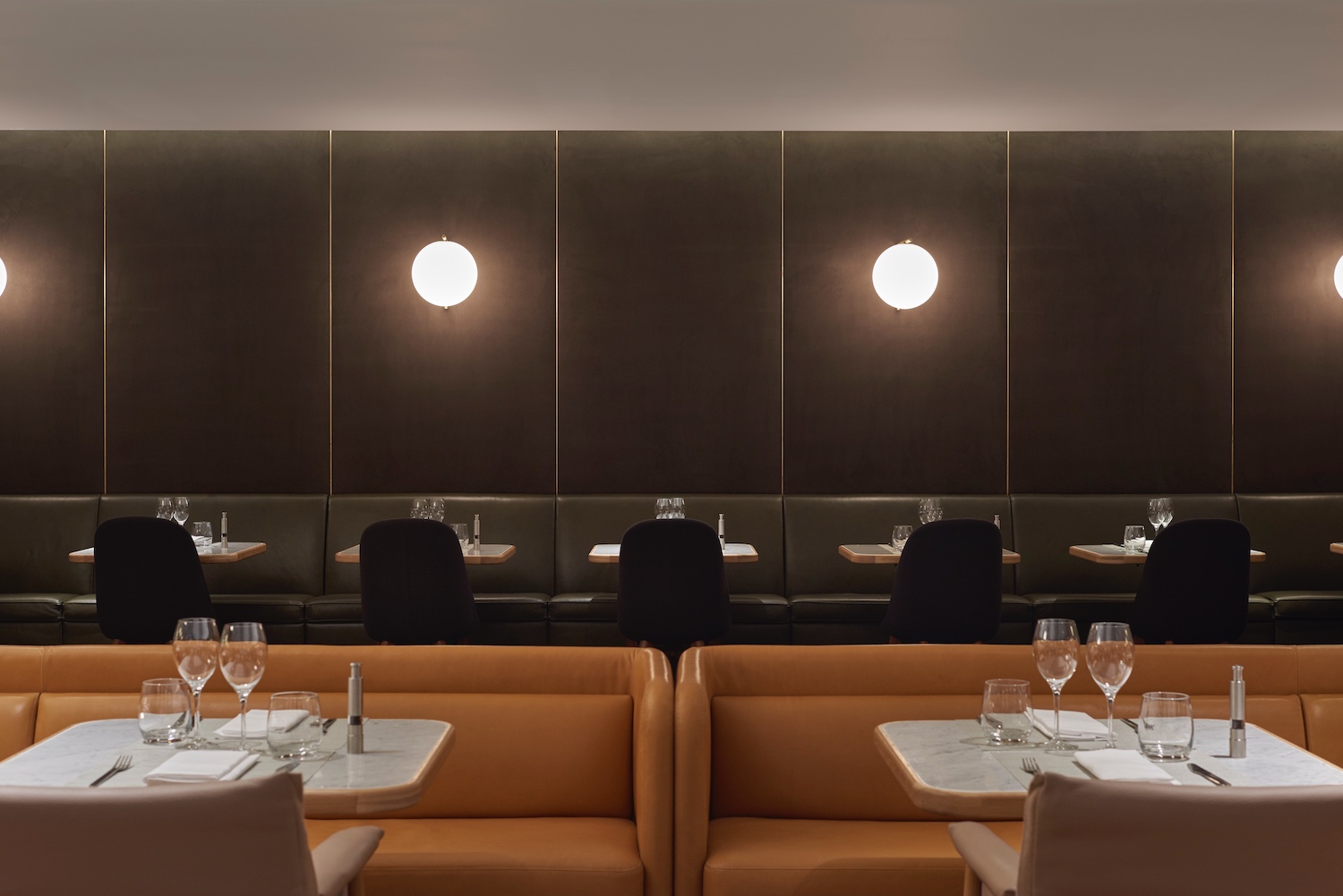 Pelle Leathers at Qantas's Singapore International First Lounge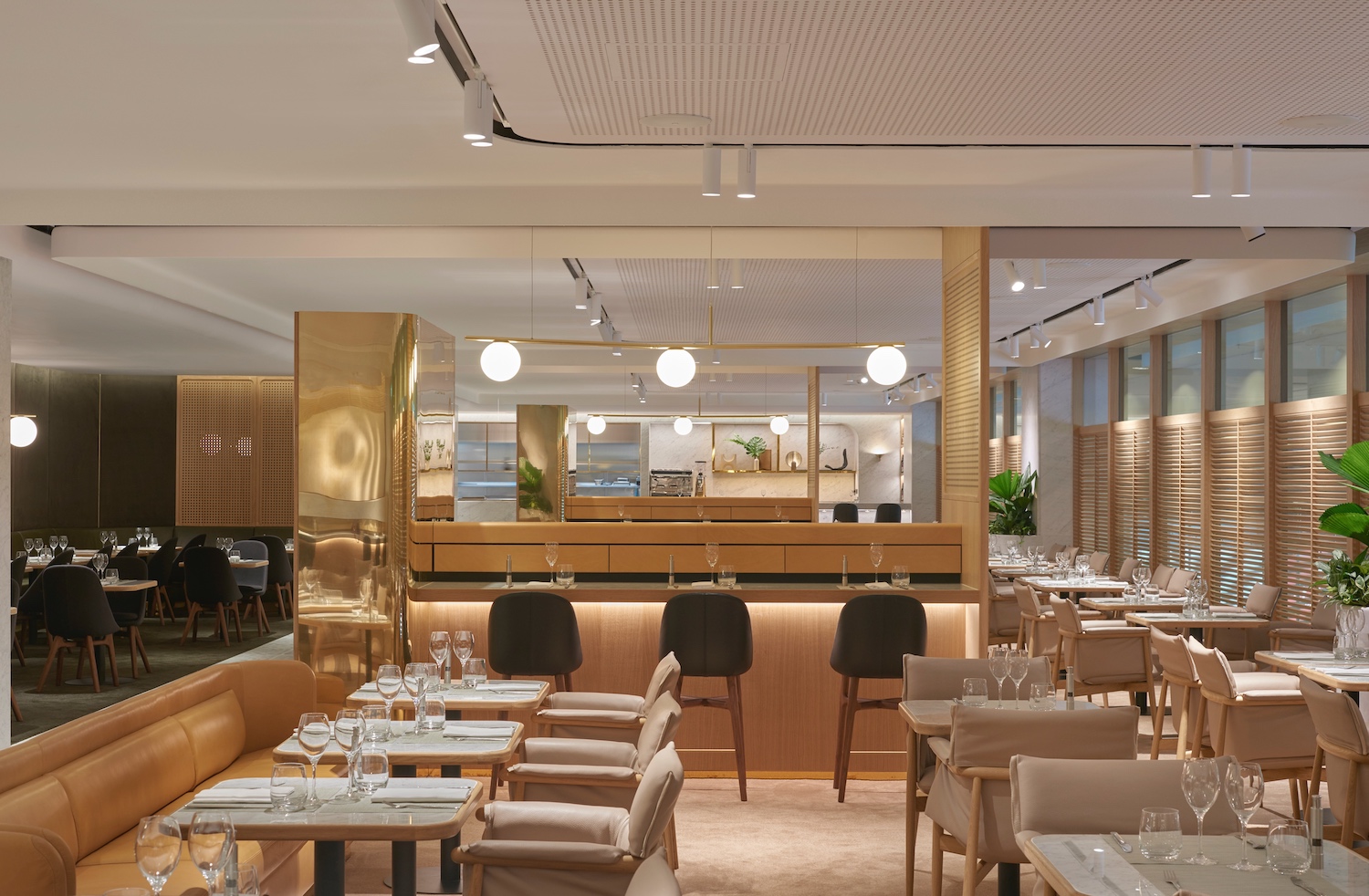 Designed by Caon Studio and Akin Atelier, the new Qantas Singapore International First Lounge at Changi Airport is a calm, luxurious environment where transit passengers can dine, relax and refresh before their flight. The First Lounge features a variety of seating, and upholstered in Pelle Leather, they're incredibly inviting to sink into.
The luxury lounge is designed for transit travellers, providing them with a peaceful environment to refresh, relax, dine or work before their next flight. It is divided into five areas – a dining room, lounge, cocktail bar, VIP quiet room and bathroom and shower suites – with a perforated walls, banquettes and brass screens subtly demarcating each space.
With capacity for 245 people, the lounge provides a mix of classic chairs and lounges, as well as banquettes and custom designs developed by Caon Studio's in-house brand, BLOC. The design team selected Pelle leathers for a choice of areas, specifying Ascona and Saddle for their perfect balance of high-end aesthetic, luxury feel and durable performance.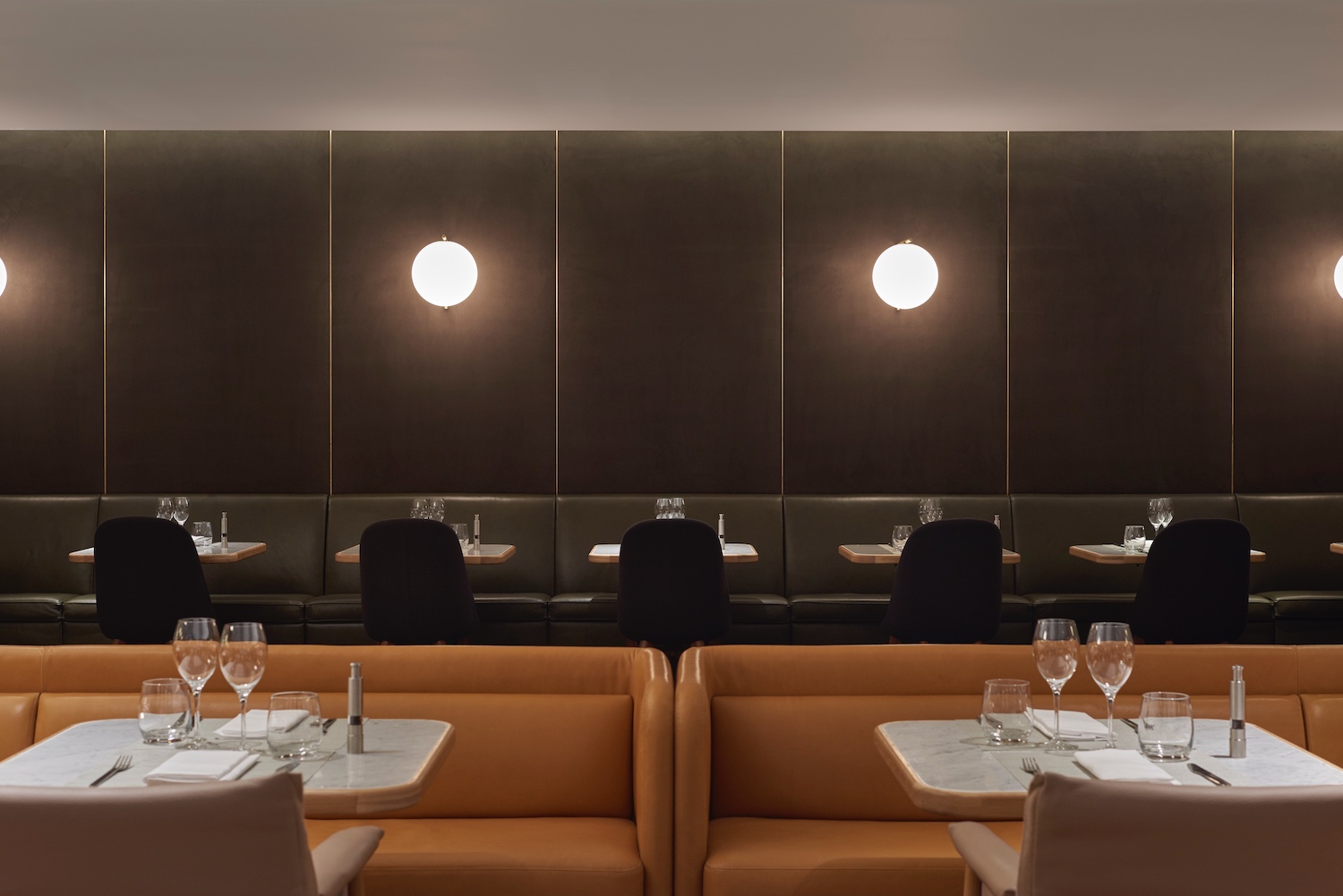 Dining room banquettes, as well as sofas in the lounge and BLOC workplace furniture in the VIP quiet room, are upholstered in Ascona Biscotti, a pure Italian aniline leather with a light, neutral colour. Ascona leather has been vacuum dried to give a smooth, aged effect with a slight sheen. Its appearance is enhanced with age and wear, as it exhibits a beautiful patina over time. Banquettes are paired with Carl Hansen & Sons' Embrace chairs, to offer supreme comfort for dining and provide the perfect place to relax, socialise, work and enjoy Neil Perry's pan-Asian menu.
Ascona in dark green Tapas has also been used for the banquette seating that wraps the around the wall of the dining room. Ascona Ebony, a black leather, was also to upholster the casual seating in the lounge while Pelle Leathers Saddle in Gelding is also used on communal tables, as part of the dividers between sides and also conceal power points.
For more information about Ascona and Saddle leathers, view the product on our website or contact your nearest Pelle Leathers representative.