Pelle is part of the action at Crafty's Sports Bar
Crafty's Sports Bar in the new Harbour Town Eats precinct in the Gold Coast is a fresh interpretation of the classic sports bar. Say goodbye to dark and dingy interiors with blaring lights and sticky floors. Instead, Crafty's is bright and airy with a good dose of fun and super comfortable Drover-upholstered chairs.
Designed by H&E Architects, Crafty's is inspired by the classic North American sports bar, but with design and hospitality that reflects the Australian environment and approach.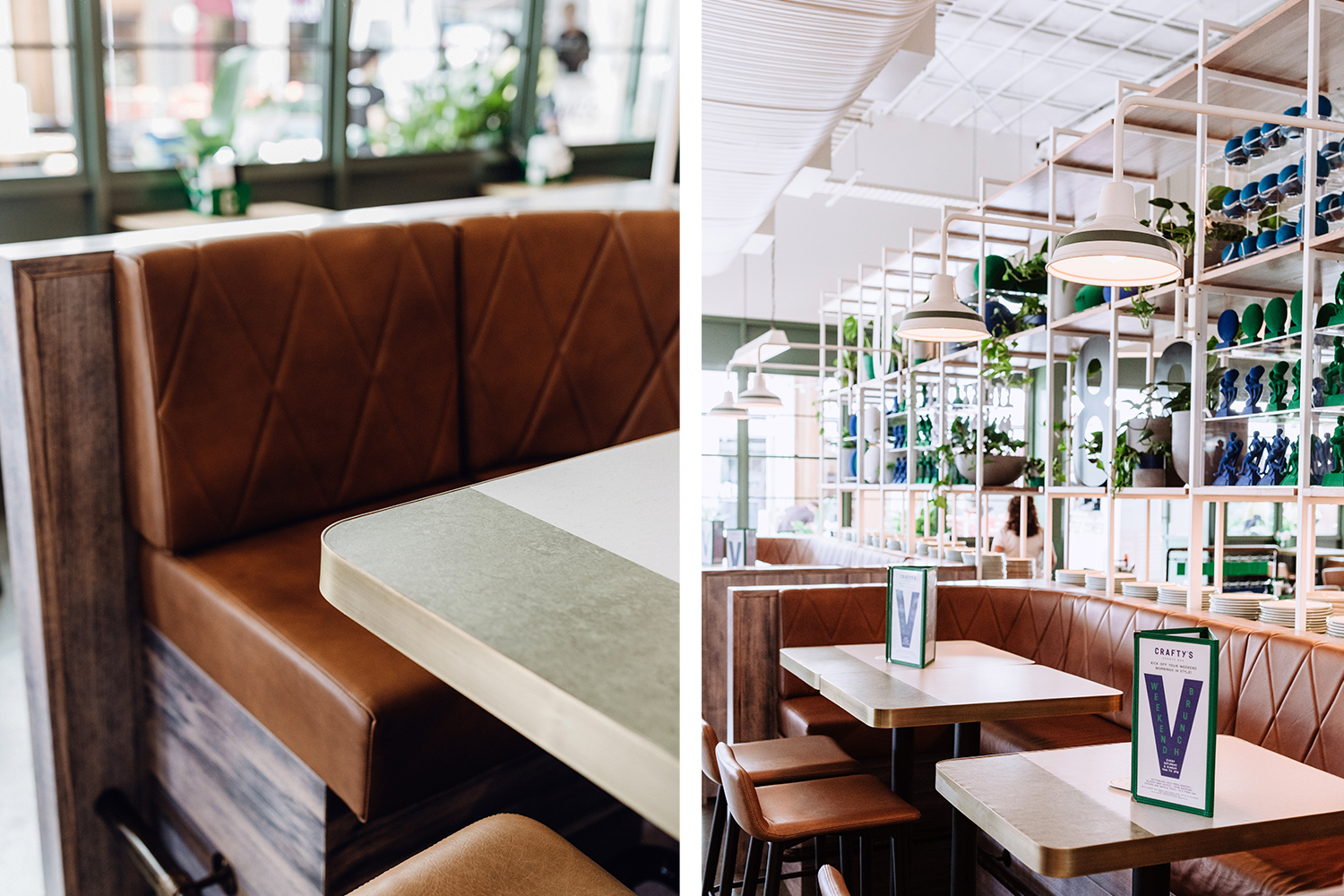 The all-day family-friendly venue is a sprawling bar and restaurant with indoor and outdoor spaces to suit a variety of customers and occasions. Blue and green accents pop against the white walls, timber flooring and tan-coloured leather seating.
H&E Architects upholstered the chairs, stools and banquettes in Drover, a semi-aniline leather with a hand-polished, patinaed finish. The warm, earthy-tan tone of Sycamore complements the timber flooring, and the durability of the leather makes it ideal for high-traffic commercial and hospitality projects. The banquettes have quilted leather detailing on the back rest, creating a diamond pattern.
For more information about Drover leather, view the product on our website or contact your nearest Pelle Leathers representative.
Project photography by Hayley Williamson Photography